LumiWave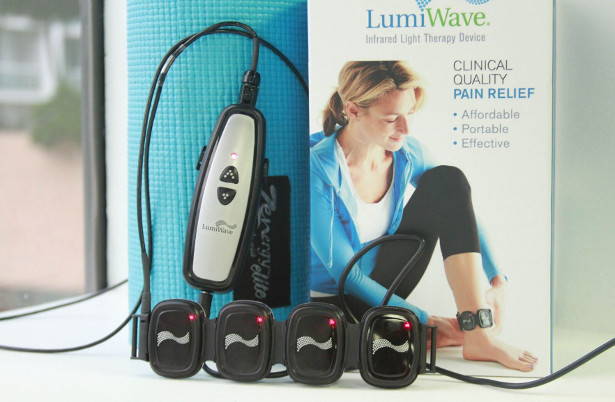 FDA-cleared LumiWave uses near infrared light, emitted through clinical strength LEDs, to warm tissue that is inflamed or in pain. Olympic athletes and medical practitioners have had access to this highly expensive technology inside of medical facilities, but LumiWave is the first device to make infrared light therapy available to anyone and affordable for most everyday people. Professional athletes using LumiWave include:
– LumiWave is helping former Denver Broncos NFL players Mike Hardenand Marvin Montgomery manage their pain during retirement.
– LumiWave helped Olympic athlete Evan Lysacek swim to Gold in 2010.
– LumiWave helped Olympic biker Jill Kintner recover from an ACL injury in time to claim Bronze in 2008.
– LumiWave helped the USA Skating and Skiing teams at Sochi and Vancouver.